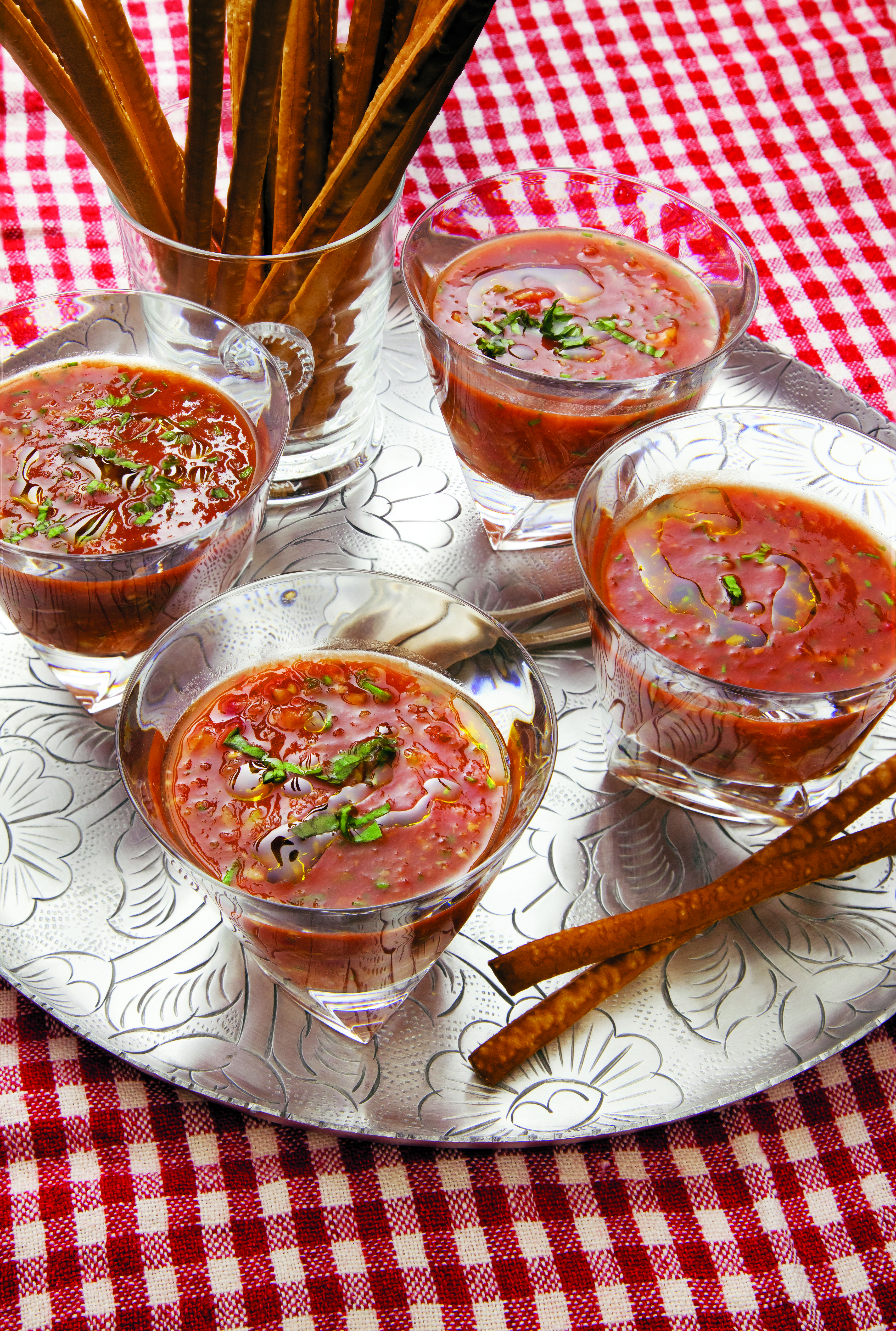 Nestled against the transparent playground wall of the Orfalea Family Children's Center lies a nascent garden. The rectangular, 12,000 square foot plot, is undergoing a metamorphosis: from flat, non-descript unused land, tucked into a corner on the west side of the UCSB campus, to a now burgeoning, vibrant, student-led farm with organic vegetables in some of its newly built beds.
The seeds for the UCSB Student Farm were first planted more than ten years ago as Katie Maynard, the Sustainability Coordinator and Advisor for the Edible Campus Program explained when we met on a recent sunny afternoon, on the grounds of the emerging farm. Katie, whose ebullient enthusiasm for the project inspires everyone who meets her, detailed the long road she, the students, and all the supporters of this project have had to travel to arrive at the ground breaking ceremony that finally took place last autumn.
The Edible Campus Program, a collaborative effort between the Associated Students Food Bank and UCSB Sustainability, was created (in part) to address the important issue of student food insecurity, by repurposing underutilized land on the UCSB campus for sustainable food production, creating productive gardens that have, and will continue to supplement the two, on-campus, student food banks with free, fresh, organic, vegetables and fruit.
Maynard recounted the staggering statistic that some 48%* of undergraduates and 31%* of graduate students have, at some point in their student life, struggled to have sufficient, nutritious food. (*Research from the National Policy Institute surveys completed in 2015/2016) The correlation between students' success rates, (completing courses on time, general well-being and positive mental health) and access to sustained healthy food has been well documented, effectively showing that those without access to proper nutrition struggle to regularly attend classes, have lower grades and higher drop-out rates, and report more illnesses, and mental health problems compared to their food-secure peers. In an effort to address this issue the California legislature approved the Hunger-Free Campus Bill AB 453, (providing funding to help public institutions address student hunger), in late 2017, the first legislation of its kind in the country. At UCSB, the Edible Campus program is central to the food security initiative.
Ten years ago, the marvelously named, Associated Student Department of Public Worms (yes worms), the core group within the Edible Campus Project, created a campus-wide composting program, the product of which eventually led to growing food that could be harvested for student consumption. The initial food growing project began in the summer of 2015, with the Urban Orchard; seven citrus trees planted in Storke Plaza. The Orchard was launched with the financial support and mentorship of the Johnson Ohana Foundation, an organization founded and directed by USCB Alumni, Jack and Kim Johnson, who have been devoted proponents of this program since its inception.

The Orchard was followed by the Hydroponic Vertical Garden Project launched in April 2017. The vertical gardens are managed, nurtured and fed by the nutrient rich worm tea, made by students from the Department of Public Worms (DPW) and produces everything from peppers to tomatoes to melons on its towering structures. The third, and key component to the Edible Campus program is the long-awaited Student Farm which members of DPW run on a day to day basis.
The new farm, now rapidly taking shape, was designed by Kim True from True Design Landscaping, incorporating students' ideas into the final working plan. When completed, the farm will have 37 raised beds surrounding a three-to-four-tiered permaculture forest of fruit trees, bushes and low-lying plants. The farm design also features a greenhouse, composting area, pergola, farm shed, and a dedicated, flexible space for pre-K-12 and college-level education.
On October 10th 2018, the beaming, hard-working volunteers, DPW's and Edible Campus' Staff, surrounded by UCSB Chancellor Henry T. Yang, the Johnson's and other sponsors, supporters, friends and family, took part in an enthusiastic ground-breaking ceremony, complete with silver-tipped shovels, hard hats and broad smiles all around. "For the last 12 years we've been running school gardens in Hawaii, so it seemed like a natural fit for us to help UCSB get their first student farm off the ground," Kim Johnson said during an interview with local reporters at the groundbreaking ceremony. "We were excited to hear about the UC Global Food Initiative when that launched four years ago, so we reached out to hear what UCSB is doing in that space. Then Edible Campus got started, first with the fruit trees and now the farm. We're hoping this will lead to a lot more." She added.
Itching to see the farm taking shape, the not-necessarily exciting, yet important ground work had to be laid first. Meetings with the county and health departments, contractors and design firms to finalize plans were necessary before the first plants could be nestled in the beds. That initial phase including permitting, grading, underground irrigation and electrical systems, and fencing which took another few months to complete, delayed at times by our unusually wet winter. Patience, as any farmer will tell you, is a virtue. With more clement weather and thousands more volunteer hours in hand, the farm is now about to bloom.

As you can imagine, 'Funding and developing this project has been, (and continues to be) a mammoth task' explained Katie Maynard, highlighting the student driven Fund for Santa Barbara, and introducing me to Alex Moon, the Student Coordinator for the Campus Program. Alex and other fellow students have been grant writing for years, resulting in grants from 14 different community foundations and sponsors in the area. 'Some of the students are no longer at UCSB having graduated before we broke ground on the farm' said Katie, but she told me they stay in touch to find out how the farm is progressing. It is evident that so many people have toiled long and hard to see this farm emerge from the dirt. It has been a community wide, student led effort. Alex, who spends a great deal of time reaching out to his fellow Gauchos, spoke about the upcoming summer workshop series for new gardeners, the "Greeks Go Green' program, recruiting volunteers from the Greek Life communities and launching the Saturday Morning Live program, which helps DPW staff to build, tend and cultivate the now 14 different Gardens that make up the Edible Campus. Alex spoke passionately about this project, as did all the people I met on the farm that day. Volunteering in the gardens he said, 'helps build community partnerships.'

Caroline Conrad, the feisty and energetic Operations Coordinator for DPW, whom I also met at the farm, shovel in hand, directing the USCB weight lifting team in the moving of hundreds of pounds of dirt, mulch and building blocks for parts of the new beds, took time to explain the growing program and the future hopes for the farms output. The first harvest, from the four initial raised beds, was designed to produce the maximum output for minimum input. The results, harvested in April, were gratifying. 40 lbs of spring onions, 30 lbs of radishes and 15lbs of beets, along with bunches and bunches of herbs. The next round of planting, which would make any gardener proud, included blossom festooned zucchini, towering tomatoes, running green beans and peppers, chives, green onions, vibrant eggplants and cucumbers, with dainty bunches of cilantro and garlic chives (good for pest reduction) nestled in between. It occurred to me that I should take one of their classes to seriously brush up on my gardening techniques. Caroline, Katie and Alex all spoke about the workshops, both for gardening and on food nutrition that they offer to the Isla Vista community.
As more of the raised beds are built (the goal is to have ten finished and planted by July) food production from the farm will increase fresh food deliveries to the UCSB Food Banks. Caroline and the DPW team have been planting vegetables that are 'culturally appropriate' to the diverse student population at UCSB, and that are easy to prepare. Once all the Edible Campus projects — the citrus trees, the vertical gardens and the farm — are in full production, the goal is to double the amount of fresh produce distributed annually by the A.S. Food Banks, adding 12-17,000 pounds of freshly picked, organic food to the student's tables. "Food pantries traditionally rely on leftover produce, often gathered from grocery stores right before food gets tossed out. This leaves students with limited options, since they have to quickly consume that produce. What we'll be able to do is provide freshly picked fruits and vegetables, where we can pick those items that same morning and bring them to the food bank the next day," explained Katie. The thousands of students that use the food banks will soon have more varied, fresh food choices. As Margot, a sophomore studying hydrology who was volunteering the day I visited and who uses the A.S. Food bank, told me, 'I like knowing where my food comes from. This is a great way to get fresh food!'
It was evident to me as the tools were put away at the end of the day, that growing, preparing and sharing food is a universal community builder. The look of satisfaction on everyone's faces was evident. As I walked towards my car, the sun setting in the west, I looked at the plants and imagined what I would make with them if I were harvesting that beautiful crop.
For additional questions or giving opportunities, please contact: Katie Maynard 805-448-5111 or visit https://giving.ucsb.edu/Funds/Give?id=312
http://www.sustainability.ucsb.edu/campus-farm/
https://foodbank.as.ucsb.edu/
Heirloom Tomato Gazpacho
Gazpacho, a chilled tomato soup that has its roots in Andalusian cuisine, is the perfect antidote to hot summer days. Big, juicy heirloom tomatoes make incredible gazpacho. This is a simple recipe made to showcase this sumptuous fruit. I like to use deep red tomatoes that give the soup an intense, beautiful color.
Serves 8 people
3 lbs heirloom tomatoes — cored, peeled and halved
1 cucumber — peeled and cut into large chunks
2 tablespoons tomato paste
2 tablespoons olive oil
2 tablespoons fig balsamic vinegar
A large pinch of coarse sea salt
8-10 grinds fresh black pepper
1/3 cup chives — finely chopped
4 green onions — sliced
Zest and juice of 2 lemons
1 handful lemon basil leaves — chopped
3 tablespoons basil olive oil
Place all the ingredients, except for the basil leaves and basil olive oil into the bowl of a food processor. Pulse all the ingredients. Pulse until the gazpacho is a little chunky. Be careful not to overmix.
Refrigerate the soup for at least 30 minutes before serving.
To serve, pour the gazpacho into soup bowls or glass jars. Drizzle with a little of the basil olive oil and garnish with the chopped basil leaves. I like to serve grissini (pencil thin Italian bread sticks) or some olive bread with this soup.
Tomato Basil Salad
Every November since 1998, the potters of Santa Barbara join forces with many of the city's best restaurants for an event called Empty Bowls, a benefit for the Santa Barbara Foodbank. For months prior to the event, potters make and then donate hundreds of bowls to the cause. On the day of the event, local chefs make a prodigious amount of splendid soups. Your ticket entitles you to choose a bowl — which is then yours to keep — and sample the soups. I have been fortunate enough to attend for the past several years. Every year I have found a beautiful lapis colored bowl, each one unique. I treasure my collection, some of which is pictured here. They are perfect for a bowl of soup and of course, this vibrant salad.
Serves 8 people
3 tablespoons lemon olive oil
1 tablespoon pear Champagne vinegar or white wine vinegar
Salt and pepper
2 lbs cherry tomatoes (different varieties) — large ones halved
1 handful Thai basil leaves — roughly chopped
1 handful basil leaves — roughly chopped
1 small handful of mint leaves — chopped
3 tablespoons chives — finely chopped
1 small handful cilantro leaves
Feta or goat cheese (optional)
In a large bowl, whisk together the olive oil and vinegar to form an emulsion. Add a good pinch of salt and 4-5 grinds of black pepper. Place serving utensils over the vinaigrette.
Add the tomatoes and all the herbs to the bowl. When ready to serve, toss to combine well and divide among eight bowls.
Serve with some toasted olive bread or baguette, to mop up all the lovely tomato-basil juice in the bottom of the bowls. You can also add some crumbled feta or goat cheese for a nice variation.

Roasted Branzino with Ratatouille
Ratatouille is a dish that is dear to my heart. My mother taught me to make this when I was a little girl. I'd sit on the kitchen counter and help chop zucchini and tomatoes while she would cut up the onions and eggplant. She showed me how to cook all the vegetables separately just as her aunt had showed her. I treasure the idea that at least four generations of my family have been making this dish, almost unchanged, for nearly the past hundred years. We often serve ratatouille with roasted chicken or grilled fish for dinner and if you have some left over the next day, it's marvelous in an omelet.
Serves 8 people
For the ratatouille:
Olive oil
4-5 medium yellow onions — peeled, halved and thinly sliced
1 large or 2 medium eggplant — diced into ½ inch cubes
4-6 zucchini — diced into ½ inch cubes
8 –10 medium tomatoes (Romas work well) — cut into small pieces
Salt and pepper
1 bay leaf
Pour a little olive oil into a large heavy-bottomed saucepan or Dutch oven over low-medium heat. Add the onions and cook until soft and lightly browned. About 8-10 minutes.
While the onions are browning, in a large skillet over medium heat, pour a little olive oil and sauté the eggplant until soft and browned. Approximately 8 – 10 minutes. You may need to do this in batches. Add the cooked eggplant to the onions. Add salt and pepper to taste.
In the same large skillet, pour a little more olive oil and add the zucchini. Cook until lightly browned, about 5 –7 minutes. Add the cooked zucchini to the eggplant-onion mixture.
To the same skillet add a touch more olive oil and cook the tomatoes over high heat for 2 –3 minutes, letting any juice evaporate. Add the tomatoes to the eggplant-zucchini-onion mixture.
Cook all the vegetables together with the bay leaf, a large pinch of salt and some pepper for 30-40 minutes, uncovered. Remove the bay leaf just before serving. Spoon the ratatouille onto a large serving platter.
For the fish:
3 tablespoons olive oil,
2 large handfuls flat leaf parsley — finely chopped
4 green onions — ends trimmed and finely sliced
2 tablespoons chives — finely chopped
1 large handful cilantro — finely chopped
3 tablespoons dill — finely chopped
Zest and juice of 2 lemons
3 whole Branzino (10 - 12 oz each) — cleaned and scaled
Salt and pepper
Combine all the ingredients, except the lemon juice and the fish in a medium sized bowl.
Make four parallel, ½-inch deep cuts into both sides of the Branzino. Insert some of the herb mixture into each of the cuts and into the cavity of the fish. Place the prepared fish onto a lightly oiled baking dish or sheet pan. Sprinkle with a good pinch of salt and 4-5 grinds of pepper. Roast in the center of the oven for 20 minutes.
Place the cooked fish on the ratatouille, pour a little lemon juice over the fish and serve immediately. Filet each fish and serve with a good helping of the ratatouille.