Written for Edible Santa Barbara - Winter 2017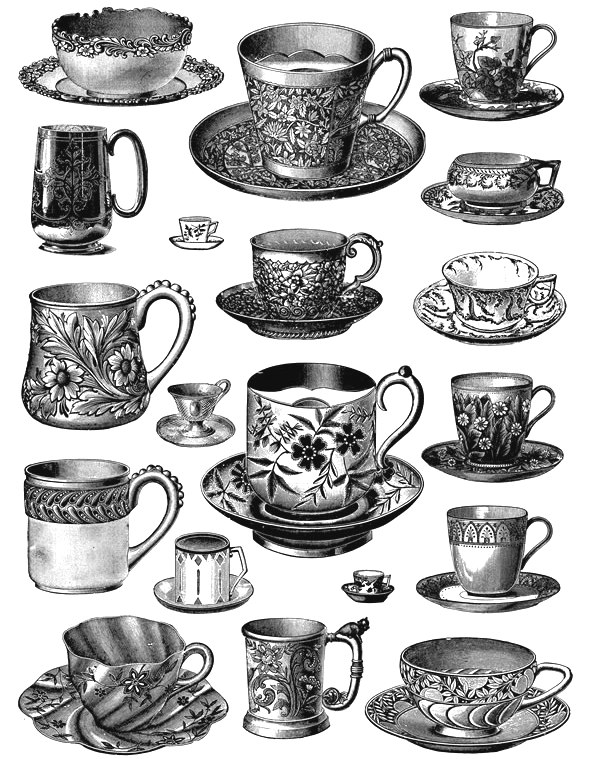 "Tea is the elixir of life."
Myoan Eisai, Kissa Yojoki How to Stay Healthy by Drinking Tea
It was a cold, frigid weekend morning. A low-hanging grey sky spat sleet out over London. I waited anxiously for my brother. He was running late and I was concerned about the driving conditions. This was long before the advent of cell phones, and I had no way to reach him. An hour later I heard him tromp up the stairs of our house. He walked into the kitchen and looked glum.
'What happened? Are you alright?' I asked. "No – I'm not. I smashed the car on an on-ramp near the M-1. There was black ice and it just slid out' Well, maybe he wasn't quite as polite as that. 'The police showed up and asked if I was okay? Then the copper said, 'be careful how you go mate and when you get home, have a strong cup of tea – you'll feel better'. My brother looked at me and added "I wanted to tell him what he could do with his bl***dy cup of tea!'
'Well at least you're in one piece, and the damage is not terrible'. I said as I put the kettle on. He was muttering away to himself about the cost of repairs. I made a strong cup of sweet tea and handed it to him. He took the mug with a resigned look on his face, sat down and drank. 'I don't believe it!' he said after a few minutes. 'What?" I said. 'The copper was right' he said looking at his now empty cup. 'I feel better!'
Ah, the restorative power of a good strong cup of char. Any Englishman or woman will tell you all about the wonders of a cup of tea. It is part and parcel of the very fabric of British society. For over three hundred and fifty hundred years the British have been one of the world's largest consumers of tea. If there is a national drink, tea is it. The Brits consume an average of 165,000,000 (yes, that's million) cups A DAY. I grew up on tea, more often than not a cup before school, a mug as soon as I got home, and more as I plowed through hours of homework. I was not alone. Tea fueled the country. It still does.
Napoleon famously said that 'an army marches on its stomach', in Britain, it would be true to say that the country functions on tea. At no time was this more evident than during WWII. In 1942, facing huge logistical supply issues, the British government took the extraordinary step of buying all the available tea in the world to keep its citizens fortified. But why? Tea, as that wise policeman who helped my brother knew only too well, is warm and comforting, it's restorative and gives you a pick-me-up.
"There are few hours in life more agreeable than the hour dedicated to the ceremony known as afternoon tea." Henry James, The Portrait of a Lady
Henry James knew a thing or two about the pleasure of tea. In fact, English and American literature is filled with drawing room scenes festooned with tea cups. You cannot read a Jane Austen novel without reading about tea, Dicken's characters partake of it on a regular basis and the marvelous Oscar Wilde sets much of his well-known play The Importance of being Ernest around the rituals of this warm beverage. And the rituals are nowhere more important than for afternoon tea.
My earliest memory of this ritual was not in England but in France at my grandmother's house. She regularly played bridge with a group of friends. When it was her turn to host the group, she would prepare light refreshments to be served during a pause in the serious game at hand. She kept her tea in an exotic looking black and red tea caddie, illustrated with Japanese ladies and tea plants. She made her tea in an elegant porcelain pot that had an insulated stainless-steel cover which kept the tea deliciously warm. Once brewed she served the tea in gossamer thin Japanese lithophane porcelain cups, so thin that when held up to the light, the delicately carved features of an elegant Japanese woman appeared in the bottom of the cup. Those cups were magical to me. They were refined and ladylike, a reflection of everything my grandmother epitomized. She served her tea with thinly cut slices of lemon and tiny cubed sugar. No milk; that was for those strange people across the English Channel!
The question of adding milk to one's tea can be a vexing one. I have discovered that people have very strong opinions when it comes to this. I believe the general rule of thumb to be that no milk should be added to pale and light leaves such as white, green and oolong teas which have delicate flavors. A little milk is fine with strong black teas such as Assams, however other black teas such as a Darjeeling (often called the Champagne of teas) should be drunk without. In the end, it comes down to a matter of personal preference, just beware of foisting that preference on anyone else.
Judging by my own family's divergent views on the art of brewing tea I thought a visit to the experts in the field might help clarify matters. Last summer my son (a self-proclaimed tea addict) and I were fortunate enough to visit the venerable Mariage Frères tea house in Paris. Founded in 1854 by two brothers, the company trades in the world's finest teas. They have several exquisite shops and tea rooms in Paris where their staff will instruct you on the 'correct' way to brew and consume your tea of choice. The shops are all lined with floor to ceiling wooden cases filled with sophisticated black, gold-stenciled tea caddies. It can be daunting walking into such a white-gloved emporium, facing a rather severe looking, be-spectacled, impeccably dressed, apron-clad tea master, but my son, after a moment's hesitation, strolled in and started asking questions and opening tins. Each tea came with a recommendation as to how long it should brew. Three minutes for this one, five for that. When you have tea in their tea rooms we were told, they brew the tea for you in one pot to precise timing charts, then strain it into another warmed pot from which they serve the tea, thereby preventing the tea from steeping too long and becoming bitter. It quickly became evident that for the most part, any milk added to their tea was frowned upon.
Perhaps we would glean more information on the addition of milk from the tea drinkers across the channel in London? There, on a sunny afternoon, we visited one of the capital's oldest tea houses, Fortnum and Mason's. After a lively discussion with the equally elegantly clad staff it became evident that in England at least, putting milk into one's tea is not a faux pas. There is even a video on their website showing you exactly what to do and offers a recipe for brewing the perfect pot of tea. Whether you add the milk to the cup before or after you pour the tea in is another matter altogether, one which I won't delve into here. At four o'clock we adjourned for sustenance; a cup of tea, some scones and tea biscuits. We were chatting away (my son and I) when I absent-mindedly dunked my digestive biscuit into my tea. My son was aghast. 'What are you doing?' he asked. 'That looks disgusting!' Apparently, there were still some matters of tea etiquette that we didn't see eye to eye on. I tried to explain that the biscuit tasted better as it soaked up a little tea. He was completely unmoved by my entreaties. I should have summoned up the writings of Marcel Proust to prove my point when he waxed lyrical in A Remembrance of Things Past about those famous madeleines "No sooner had the warm liquid mixed with the crumbs touched my palate than a shudder ran through me and I stopped, intent upon the extraordinary thing that was happening to me … The sight of the little madeleine had recalled nothing to my mind before I tasted it. And all from my cup of tea." Unfortunately, my son was and remains unconvinced.
We came back to California as the mercury edged past ninety degrees. Drinking hot tea in these circumstances did not sound appealing. Iced tea did. On a balmy Saturday morning, strolling through the farmers market, I spied some fresh lemon verbena. Of all the herbal teas I drank growing up, verbena was one of my favorites. I bought some home, took some leaves and placed them in a pot, poured hot water over them and let them steep for a few minutes, then strained and refrigerated it. Drinking the cooled fragrant herbal infusion was calming and soothing. I realized that other herbal teas achieved the same sensation and pondered over the fact that both the black and herbal teas gave me peace of mind. I found a beautiful quote in Kakuzō Okakura's , The Book of Tea, that encapsulated my feelings, "In the liquid amber within the ivory porcelain, the initiated may touch the sweet reticence of Confucius, the piquancy of Laotse, and the ethereal aroma of Sakyamuni himself."
I offered some of the cooled herb tea to my son. He declined, and put the kettle on. I smiled when I looked at him. He was sporting a T-Shirt which read "Money can't buy happiness, but it can buy you tea, which is basically the same thing!" Indeed, it is, herbal, iced, or not.
These are a few of my favorite tea time recipes.
Smoked Salmon Tea Sandwiches
Makes 16 triangular sandwiches
8 slices whole wheat bread
Lightly salted butter - softened
4 oz cream cheese
1 tablespoon dill — finely chopped
8 slices smoked salmon
1 lemon
Pepper
Lightly butter 4 slices of bread.
In a small bowl mix together the cream cheese and dill until you have a smooth paste. Spread a quarter of the mixture onto each of the remaining 4 slices of bread. Place 2 slices of smoked salmon on each slice of bread.
Squeeze a little lemon juice over the salmon and then add a little pepper.
Cover the salmon with the buttered slices of bread and then cut each sandwich diagonally, creating four small triangular sandwiches.
Egg and Cress Tea Sandwiches
Makes 16 triangular sandwiches
8 slices white bread
Butter — softened
4 eggs — hard boiled, peeled and quartered
1 tablespoon chives — finely chopped
2 tablespoons mayonnaise
1 bunch cress — chopped
Sea salt and pepper
Lightly butter all the slices of bread.
Place the hard-boiled eggs, chives and mayonnaise in a small bowl. Using a fork, mash the ingredients together adding a pinch of salt and a few grinds of pepper. Spoon the egg mixture over 4 of the 8 slices, and top with the chopped cress. Cover with the remaining bread slices and then cut on the diagonal. Trim the edges before serving.
Earl Grey Tea Infused Golden Raisin Scones
Makes 18 scones
½ cup golden raisins
1 cup brewed Earl Grey tea
4 cups all-purpose unbleached flour
4 teaspoons baking powder
1/3 cup sugar
2 teaspoons salt
6 oz butter (1 ½ sticks) — cut into small cubes
1 2/3 cups milk
Preheat the oven to 450 degrees.
Place the raisins in a small bowl and soak in the Earl Grey tea for 15 minutes.
Place the flour, baking powder, sugar and salt into the bowl of a food processor and pulse to combine. Add in the butter and pulse until the mixture resembles coarse breadcrumbs.
Strain the raisins and discard the tea.
Pour the milk and add the raisins into the food processor and pulse for about 4-6 seconds. The dough will have only just come together or be in clumps. It will also be slightly sticky. Remove the dough pieces from the food processor and place it on a lightly floured surface.
Gently gather the dough together and shape the dough into a 1-inch high disk. Use a round fluted cookie cutter to cut into 2½-inch rounds. Place on a parchment-lined baking sheet. Lightly brush the tops of the scones with a little milk.
Bake the scones in the oven for 15-17 minutes. The tops should be a golden brown. Let cool on a wire rack for at least 15 minutes before serving. This is scrumptious served with crème fraiche and apricot preserves or with butter and honey. Don't forget your favorite cup of tea.

Lemon Verbena infused Pots de Crème
Many years ago I came across a recipe by Philip Johnson in an Australian magazine for lemon creams that was so simple and quick to make. It resembled more of a lemon posset than a classic pot de crème, but I loved the fact that there were no eggs and no baking. Over the years I have made countless adaptations of this dessert by adding assorted fruit and flavors. In this one, the crème is perfumed with lemon verbena. It's fragrant, rich and sensuous.
Serves 8 people
2 ½ cups cream — do not use ultra-pasteurized which will cause the pots de crème to separate
5 oz (2/3 cup) sugar
5-6 lemon verbena leaves
1/3 cup lemon juice
Zest of 2 lemons
1. Pour the cream, sugar and lemon verbena leaves into a medium-sized saucepan over medium heat. Bring to a boil and then immediately remove from the heat. Add the lemon juice and zest and stir to combine well. The cream will begin to thicken. Remove the lemon verbena leaves from the cream.
2. Fill eight small glasses or ramekins with the cream and refrigerate for 2 hours. This is lovely served with shortbread or a tuile cookie.