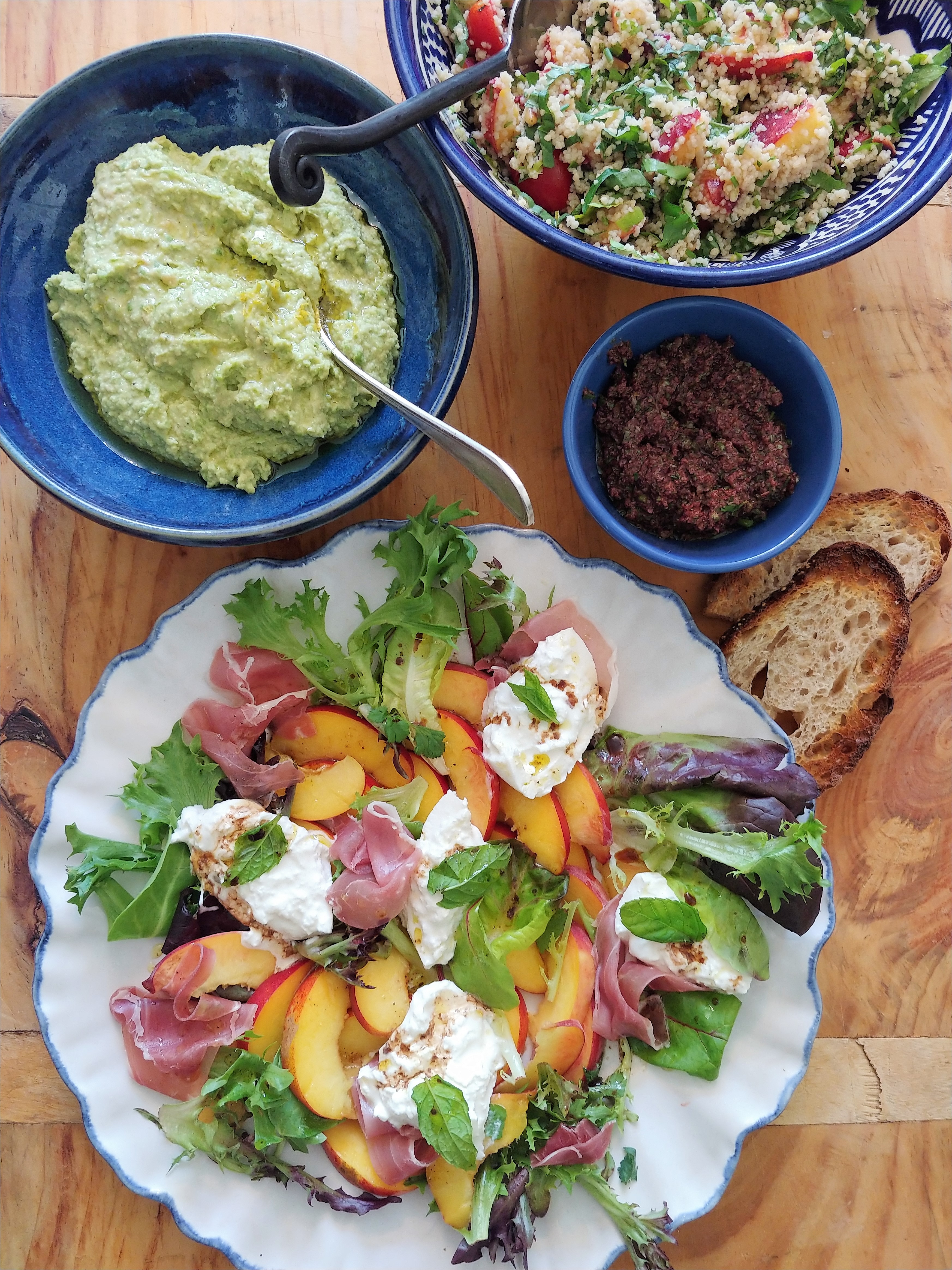 It was the best of times, it was the worst of times, it was the age of wisdom, it was the age of foolishness, it was the epoch of belief, it was the epoch of incredulity, it was the season of Light, it was the season of Darkness, it was the spring of hope, it was the winter of despair, we had everything before us, we had nothing before us, we were all going direct to Heaven, we were all going direct the other way… Charles Dickens
What a strange time this is. Dickens' opening sentences from A Tale of Two Cities, written 170 years ago, ring true today as we live through the tumult that is Covid. This unseen virus has touched all of our lives to one degree or another, and to a greater extent or another. In just a few short months we have modified our behavior, reevaluated that which is important to us, and retreated into the cocoons that are our homes. While essential workers worked stoically in the face of this disease, the rest of us sheltered at home, acknowledging their sacrifices in nightly choruses of ringing pots and pans, and hand clapping our appreciation. It has been a time of great stress and introspection, and the realization that our very livelihoods, our self-assuredness, and our dependence on the status quo are, in fact, quite tenuous.
Time itself seems to have morphed; from predictable and reliable, to indeterminate and vague. As daily schedules, choreographed by school bells, working hours, appointments, meetings, squeezing in of exercise classes, and, for many, ferrying kids to and fro evaporated into the never-ending staycation that wasn't, and, turning our once organized homes into a mishmash home-office-classroom-playground. Time, it seems, and the necessity to be governed by it, has lost its relevance. How often have you heard "What day is it? when speaking with a friend on the phone.
As the human race started to retreat from the world at large, it appears mother earth took a deep breath. By April global emissions fell by 17%, and if levels hold, we are on track for the sharpest reduction in emissions since WWII. (Source: Report by Nature Climate Change and Global Carbon Project) Air quality in cities around the world improved, skies were free of avian vapor trails, and as the mechanical impact, and man-made noise of our daily lives ebbed away, it was replaced, albeit temporarily, by melodious bird songs and sightings of unlikely creatures in urban environs. It was time for most people to take a deep breath.
As our movements were curtailed, so our habits were transformed. People sought sustenance and comfort, often in the form of food. People who had never baked took up sourdough bread making with gusto, kids baked cookies, everyone rushed to the stores not just for toilet paper but to buy flour in prodigious quantities. Questions bloomed on chat sites and google searches: how to make a …. Insert your favorite snack, treat, baguette, croissant, multigrain sourdough boule, and Instagram posts were, and are flooded with an abundance of baked goods.
I readily admit to being one of those ardent bakers, a little miffed to be honest, when my trusty sources of flour suddenly evaporated. Where did all these bakers come from? Who knew that sourdough bread was to become a 'thing'! I baked along with everyone else. There are few things more satisfying that the aroma of freshly baked bread in your kitchen. All my senses relaxed, it made, and still makes me happy. M.F.K. Fisher once wrote "No yoga exercise, no meditation in a chapel filled with music will rid you of your blues better than the humble task of making your own bread." No wonder there was no flour to be had.
Honestly, I baked as a way to deal with stress. The tsunami of event closures that rolled over the hospitality industry in the spring was breathtaking in its catastrophic magnitude. By the middle of March as lock down progressed things looked grim. From a personal standpoint not only were all cooking classes, demos and in-person events cancelled, so too was the book tour for my latest book Salade II. What to do?
After a week of shell-shocked inaction, I mulled over the most effective way to communicate with the world at large. One morning, sipping on hot espresso in my trusty 'keep calm and carry on' mug, I scrolled though Instagram posts, as one does, and came across a live feed from cook book author and chef, David Lebovitz. He was in lock down in Paris. His book tour had also been cancelled, so he decided to take to the airwaves and talk to his legions of fans about his latest book, Drinking French. As a side note, it says something about everyone's collective frame of mind when thousands of people around the world are tuning in, early in the morning, to watch him make and talk about cocktails! He was enchanting, his live posts filled with funny anecdotes. His quintessentially French partner joined him. They were terrific and entertaining. I watched every morning. I also tuned in to watch my friend Cat Cora's Corantine Cuisine show in the afternoons. What energy and positive messages they all had. An idea percolated, and so, armed with my phone strapped to a tripod by means of a strong elastic band I too, launched, with some trepidation, into live streaming cooking demos.
I write 'with trepidation' for a reason. Live streaming is an odd medium, a one-way window into someone else's world; these days, usually their homes. Our homes are our private space, and we control who can enter it. By going 'live' the ability to regulate who can open the door and step inside is gone. I was not sure what to expect, however within a few short days I had regular viewers from London to Melbourne, spanning a 17-hour window around the world. Friends joined in, peppering my live stream with banter, anecdotes and questions. Even though I could not 'see' them, I felt their presence. It was uplifting and the response I got was uniformly positive.
33 days later, after making everything from salads to clafoutis, I took a day off to take stock. In that time frame I had learnt a new expression, to pivot, otherwise known as restructuring your life and business in a ridiculously short period of time. Everyone has had to learn how to reinvent themselves and familiarize themselves with technologies they had, until then, no inkling of. How many of us had never heard of zoom, let alone hosted meetings, chats, birthday parties and multi-state conference calls on them?
I realized two weeks into the Instagram Live sessions that I could teach my cooking classes this way too. With a little apprehension, my trusty tripod with its low-tech attachments in hand, I launched into territories unknown, teaching virtual cooking classes. To my utter astonishment it worked! Although participants could not smell or taste the food as I prepared it, they could cook along with me. Not only that, this medium allowed people to join in from, not just from my home town, but from all over the States, and Europe and Australia as well. When asked, 'will you continue this after we get back to normal?' the answer was and is emphatically yes!
As I look back over the upheaval of everything that is covid; loved ones lost, the surreal experience of virtual funerals, cancelled graduations, commemorations and celebrations, and contemplate the uncertainty of the coming months; the future of our businesses and our collective health, it is comforting to know that there are things that offer solace. We may not be able to attend concerts, but choirs have sung, spliced together in harmonic convergence by maestros of digital technology; we may not be able to play sports together but take heart when watching two little girls playing tennis across the rooftops of Finale Ligura in Italy; we may not be able to travel, but can still pull up a virtual chair at a dinner table and share a common meal across hundreds of miles. As I read research reports on the effects of this pandemic on our collective psyches, one thread stands out. Growing and making something calms us. From container gardening to nourishing blooming sourdough starters, nurturing ourselves and our loved ones is helping us stay sane.
In an unscientific survey of friends and colleagues I asked what had changed for them during these past few months. Their responses ran the gamut from delight in discovering new foods and healthy choices:
"We have gone totally vegetarian and it's been fun adjusting our recipes…. but it's been even more fun since we are cooking the vegetables we are growing ourselves",
"I've been making bread because of you like a wee factory. One of the things we came up with was "Posh Beans on Toast" it's beans of any kind mashed a bit with sautéed onions, garlic or whatever you have around. I add a bit of hemp seed pesto as well, we always have that. Put it on toast, with or without tomatoes or avocado. My eldest who doesn't cook says this will be a staple for her going back to college. Best thing is cooking whatever I fancy and being able to have time."
"Yes! I've made a delicious salsa verde, homemade marinara and started making all manner of oddball smoothies. Most satisfying are naughty bready bakes."
to frustration about just how much cooking we have had to do:
"Yes! I love cooking when I'm not expected to do it every few hours, while working 10-12 hour days, and trying to be a good wife and a mom to wonderful but increasingly restless teenager. I dream about going to restaurants."
Everyone agreed though that there are just too many dishes to do!
My friends feedback echoed the experience of the people in my virtual cookery classes: cooking is a means of connection to people, even those separated by thousands of miles. During quarantine I have also taught some private classes; a retirement celebration, a father and daughter get-together, one a surprise birthday party linking eighteen households from Florida to California. I emailed the recipients the recipes a few days ahead of time. They shopped for the ingredients prior to the class, and then, at the appointed time, we cooked together. We laughed, they told familial stories, we chopped, they asked questions, we whisked vinaigrettes and tasted as we went along. Despite the physical separation they were connected through the dishes they prepared together, experienced the same aromas in their kitchens, and tasted the same food. Once all the recipes were completed, I handed over the controls of the zoom platform to the participants and stepped away. They sat down to eat together, laptops propped up on the dining table, sharing their homes and the same meal with each other. After every class I have received almost identical comments 'despite the miles that separate us we were able to have dinner together, sharing the same meal!' Such is the power of food. It nourishes us body and soul.
Summer salad with Peaches, Mint and Burrata
These are some of my favorite seasonal dishes, ones that make me smile and think of picnics, languorous lunches on the terrace and care-free days. May they soon return for all of us. Bon Appetit!
Serves 4 people
2 peaches — halved, pitted and sliced
2 nectarines — halved, pitted and sliced
1 oz mixed salad greens
8 thin slices prosciutto (optional)
1 handful of mint leaves
1 burrata cheese
3 tablespoons olive oil
1 tablespoon aged balsamic vinegar
Flake salt
Black pepper
1. Arrange the peach and nectarine slices on a large platter. Intersperse with the greens, prosciutto (if using) and mint leaves.
2. Gently tear apart the burrata and dot the salad with the cheese.
3. Whisk together the olive oil and vinegar in a small bowl. Drizzle over the salad. Sprinkle with some of the flake salt and 5-6 grinds black pepper.
Fig and Melon Salad
Food, like music, has the peculiar ability to transport you to another time and place. If I hear the first licks of 'California Girls' by the Beach Boys, I instantly see my young pre-teen self, sitting in the back of my parent's convertible, top down, belting out the lyrics to the music being played on a clunky eight track tape deck. It's the summertime, the air is warm, the light golden and I have few cares in the world. Ah, the joys of summer!
I have the same reaction when I come across Charentais or Cavaillon melons, whose heady violet, jasmine perfume permeates the air of any market stand. That aroma holds the promise of the taste of luscious honeyed apricots, and evokes, for me, the image of picnics in Provence. You can imagine me delight therefore, when, tasting a local Tuscan style cantaloupe melon in the farmers market in California, I felt I had just stepped into the South of France. Needless to say, I brought some home and made this salad, an ode to the sweet taste of summer.
Serves 8 people
For the salad:
2 Tuscan melons — halved, seeds removed and flesh scooped out with a spoon
16 assorted figs — quartered
1/3 cup raw pistachios
1/3 cup mint leaves
2 oz goat cheese — crumbled into small pieces
1 tablespoon finely chopped chives
For the vinaigrette:
3 tablespoons fruity olive oil
Zest and juice of 1 lemon
1 tablespoon balsamic vinegar
1 pinch of coarse sea salt
8-10 grinds black pepper
1. Place the melon scoops and figs in a salad bowl. Scatter the pistachios, mint leaves, goat cheese and chives over the top.
In a small bowl, whisk together all the vinaigrette ingredients to form an emulsion. Pour over the salad just before serving and toss to combine.
Olive Tapenade Toasts
Serves 4 as an appetizer:
12 oz pitted black or kalamata olives
Juice and zest of 1 lemon
1/3 cup olive oil
1 tablespoon capers
3 tablespoons finely chopped parsley
1 tablespoon finely chopped chives
8 turns of freshly ground black pepper
4 toasts
1. Place all the ingredients into a food processor, except the lemon juice. Run the processor so that the ingredients form a thick, smooth paste pouring the lemon juice through the feeder opening. You may not need to use all the lemon juice. The tapenade should not be too dry. Serve on toasts drizzled with olive oil.
Tomato, Peach, Herb and Nut Tabouleh
Serves 4 people
1/2 cup water
1/2 cup couscous
3 peaches — pitted and cut into ½ inch pieces
1 bunch flat leaf parsley leaves — finely chopped
3 tablespoons cilantro leaves — finely chopped
2 oz pine nuts — dry roasted
4 oz cherry tomatoes — quartered
3 tablespoons chives — finely chopped
2 tablespoons mint — finely chopped
1 tablespoon basil — finely chopped
Zest and juice of 2 lemons
Juice of 1 lime
1/3 cup olive oil
Salt and pepper
1. Bring 1/2 cup salted water to a boil in a small saucepan. Add the couscous, cover, remove from the heat and let sit for 10 minutes. Remove the lid and fluff the couscous with a fork. Let cool to room temperature.
2. In a large salad bowl, combine the peaches, parsley, cilantro, pine nuts, cherry tomatoes, chives, mint and basil. Add the cooked couscous and toss to combine.
3. In a small bowl, whisk the lime and lemon juices and zests together with the olive oil. Add a good pinch of salt and 5-6 grinds pepper. At least 15 minutes before serving, add the vinaigrette to the salad and toss to combine well
Roasted Eggplant with Summer Salad
Serves 4 people
2 medium eggplant – halved lengthwise
Olive oil
1 tablespoon Herbes de Provence or Za'atar
Salt
Pepper
1 cup Greek yogurt
Zest and juice of 1 small lemon
1 tablespoon finely chopped chives
1 ½ cups chopped cherry tomatoes
2 tablespoons finely sliced basil
1. Preheat the oven to 375 degrees.
2. Using a sharp knife cut a cross-hatch pattern across each of the eggplant halves. Do not cut all the way through the skin, but make the cuts at least ¾"deep. Place the eggplant halves on a baking sheet. Drizzle a good glug of olive oil over the eggplant, then sprinkle the herbs over the top. Add freshly ground pepper and a large pinch of salt. Roast for 40 minutes or until the eggplant are completely tender and easily pierced with a knife.
3. While the eggplant are roasting, prepare the topping. In a small bowl combine the yogurt, lemon zest and juice. Add 1 tablespoon olive oil, a pinch of salt and a little pepper and stir to combine.
4. In another small bowl combine the chopped tomatoes and the basil.
5. Once the eggplant are cooked place them on a serving plate. Spoon some of the yogurt mixture over the top of each half, then spoon the tomatoes over the yogurt. Serve immediately.