Semifreddo, meaning half-frozen in Italian, is a luscious dessert. It is creamy and similar to ice cream in texture but not as cold. Here are two versions to try.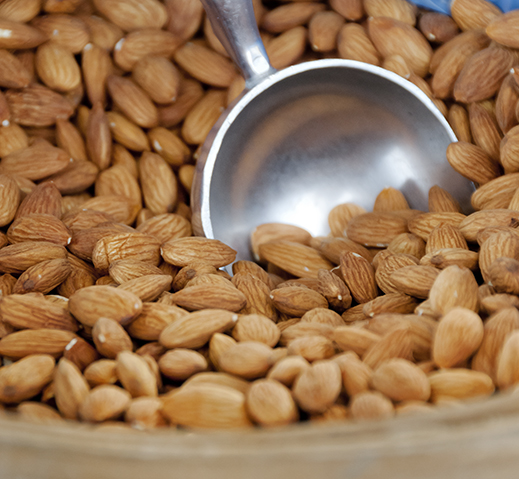 HONEY ALMOND SEMIFREDDO
Serves 8 people
6 oz almonds – chopped
1 tablespoon sugar
½ teaspoon cinnamon
1 vanilla bean
¼ cup sugar
2 tablespoons orange blossom or other perfumed honey
4 large eggs, separated
2 cups plus 2 tablespoons heavy cream
Salt
Place the almonds, sugar and cinnamon in a heavy bottomed saucepan over low heat and toast for 4-5 minutes. They should be lightly golden brown. Set aside.
Remove the seeds from the vanilla bean by scoring down the length and scraping the seeds out of each half.
Whisk the vanilla seeds and sugar with the egg yolks in a large bowl until they are pale. Whisk in the honey and set aside.
In a second bowl whisk the cream until soft peaks form, being careful not to over whip them.
In a third bowl whisk the egg whites until they form firm peaks.
Add the toasted almonds to the egg yolk mixture, then gently fold in the whipped cream, followed by the beaten egg whites, making sure you incorporate all of them gently to capture as much air as possible.
Spoon the semifreddo into a large shallow dish, Pyrex works well. Cover and freeze for 2 hours.
Remove the dessert from the freezer 5 minutes before serving. Spoon some of the semifreddo into each of 8 bowls.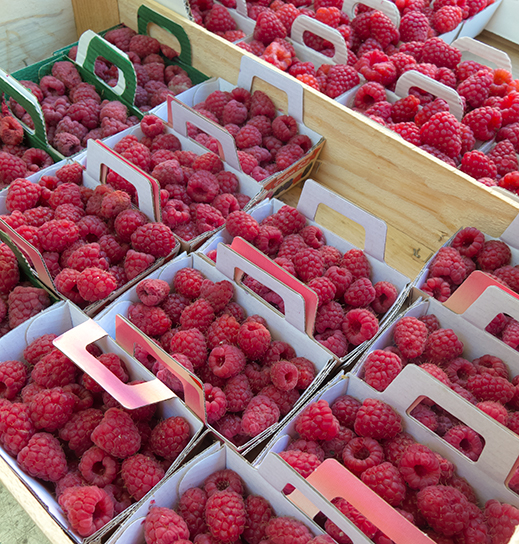 RASPBERRY AND GINGER SEMIFREDDO
Serves 8 people
1 large ginger root, peeled and grated
1 ½ cups fresh raspberries, plus extra for garnish
1 1/4 cups superfine sugar
1 tablespoon crystallized ginger pulverized
2 ½ cups heavy cream
8 egg yolks
Place the ginger in cheesecloth. Squeeze to strain the juice into a small pot over medium heat. Add the raspberries and 1 cup of the sugar, and bring to a boil. Cook until the raspberries soften and the sauce is syrupy, about 6 minutes. Remove from heat, and set aside to cool.
In a bowl, whip the heavy cream to medium peaks, and set aside.
In a separate bowl, whisk the egg yolks and the remaining 1/2 cup of sugar until frothy. Fold this mixture into the whipped cream, and slowly stir in the raspberry syrup. Pour into 8 individual dishes and refrigerate overnight. Garnish with a single raspberry and a sprinkling of powdered sugar.