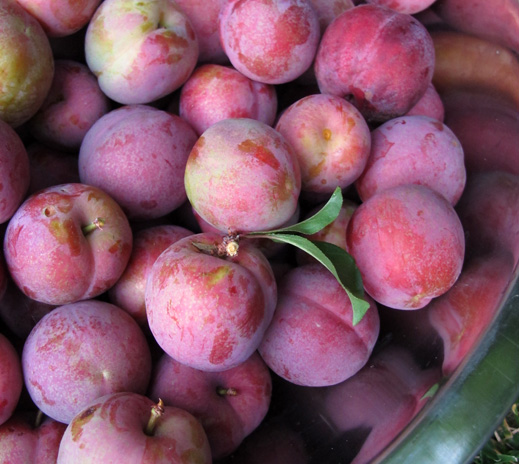 PLUM AND WATERCRESS SALAD
Serves 8 people
¼ cup olive oil
½ bunch cilantro - chopped
½ bunch basil - chopped
Juice and zest of 1 lemon
Juice and zest of 1 lime
Salt
Pepper
16 plums – thinly sliced
8 oz watercress
4 oz Mache greens
2 oz mixed nuts – pistachios, macadamias, cashews, almonds – dry roasted in a pan for 2 minutes, then set aside
2 oz feta - crumbled
Place the olive oil, cilantro, basil, lemon zest and juice, lime zest and juice, a pinch of salt and 3-4 twists of pepper in a blender. Puree until you have a smooth paste.
Pour the herb vinaigrette into the bottom of a large salad bowl and then place serving utensils on top of the vinaigrette.
Place the mache, watercress and plum slices on top of the serving utensils.
When you are ready to serve the salad, remove the utensils and toss to combine well. Divide the salad equally and then sprinkle the chopped nuts and the feta over the top of each salad plate.