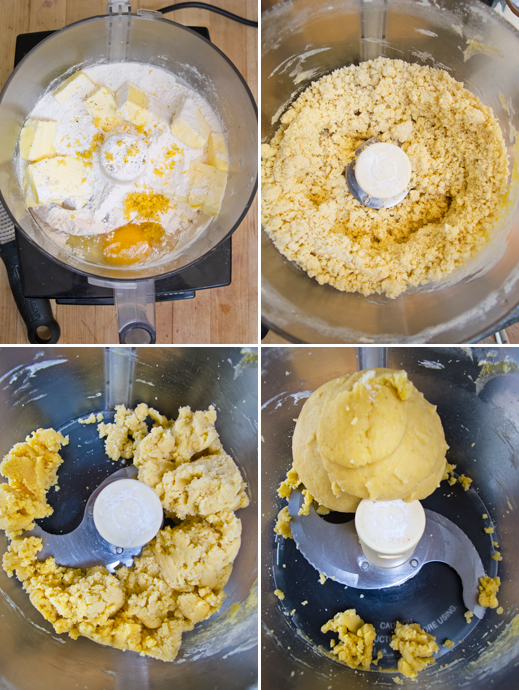 For the pastry:
9 oz unbleached all-purpose flour
5 ½ oz slightly softened butter – cut up into small pieces.
1 large egg
Zest of 1 lemon
Pinch of salt
4-5 turns of freshly ground black pepper
Preheat oven to 400 degrees.
Butter a 10-inch fluted tart pan and set aside.
Prepare the pastry dough:
a) Place all the ingredients in the bowl of the food processor fitted with a metal blade.
b) Use repeated pulses until the mixture resembles coarse breadcrumbs. Use longer pulses until the dough has formed a ball.
c) Wrap up the dough in plastic wrap and refrigerate it until ready to use. You can make the dough ahead of time and leave in the fridge. You will need to remove from the fridge approximately 20 minutes before using it.