Mint is one of the herbs that encapsulates the summer season. Fresh, clean and invigorating it cleanses the palate and lightens dishes, leaving a pleasant cool taste in ones mouth.
The common name of most plants from the genus menthe, it has been cultivated for millennia. It was brought to England by the Romans who used to, amongst other things, pickle it in vinegar. Its medicinal and culinary uses are spread though centuries of cookbooks and it features strongly in English and Middle Eastern food. In Greek mythology it is said that Prosperina, consort of the god Pluto, grew jealous of his attentions to the nymph Mintha and turned her into the plant, hence its name.
The dishes below capture the delights of this refreshing herb. A treat for our end of summer days.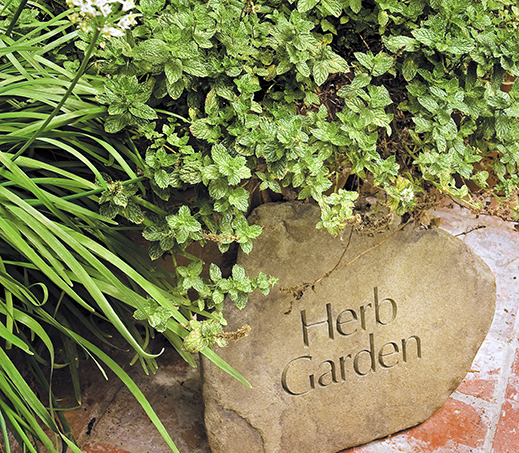 MINT SOUP WITH CILANTRO AND CRÈME FRAICHE
Serves 8
1 tablespoon olive oil
1 Large onion – finely chopped
2 large English cucumbers – peeled and diced
2 cups chicken stock
1 small bunch cilantro – de-stemmed
1 bunch mint – de-stemmed and finely chopped
¼ cup yogurt
¼ cup crème fraiche
salt and pepper
Pour the olive oil in a large saucepan, placed over medium heat. Add in the chopped onion and cucumber and a good pinch of salt and cook for 10 minutes, stirring frequently.
Add in the chicken stock and the cilantro leaves and cook over low heat for a further 15 minutes. Using an immersion blender, puree the soup as finely as you can. If you do not have an immersion blender, you can use a regular blender but be careful as the mixture will be hot so only fill the jar half way up.
Mix the yogurt, crème fraiche and mint together in a small bowl. Add the mixture to the soup and whisk to combine well. Taste the soup and adjust the seasoning if necessary with salt and pepper. Remove from the heat. Leave at room temperature until ready to serve.
Note: If you are making this earlier in the day, proceed through step 2. Add in the crème fraiche mixture only one hour before serving, the mint will turn black otherwise.
PEPPER CRUSTED ROASTED HALIBUT WITH A MINT SAUCE
Serves 8
2 cups of panko (Japanese style bread crumbs)
2 tablespoons fresh thyme leaves
2 tablespoons garlic, minced
4 tablespoons pepper, coarsely ground
4 tablespoons grated lemon zest
4 tablespoons lemon oil
8 halibut filets, approximately 1- inch thick
Preheat oven to 425 degrees F.
In a small bowl, combine the bread crumbs, thyme, garlic, pepper, salt and lemon zest.
Brush the halibut steak with the lemon oil and then dip in the bowl with the crumbs so that each side is lightly coated. Place on a baking sheet and bake for about 15 minutes
Remove from oven and serve on warm plates with mint sauce.

MINT SAUCE
4 cups loosely packed mint leaves
½ cup sliced almonds, toasted
2 cloves garlic
add enough olive oil to form a smooth paste
In a blender ground the almonds then add the garlic and blend again. Then add mint leaves and enough oil until it catches.
This is delicious served with steamed green beans or sautéed snap peas.