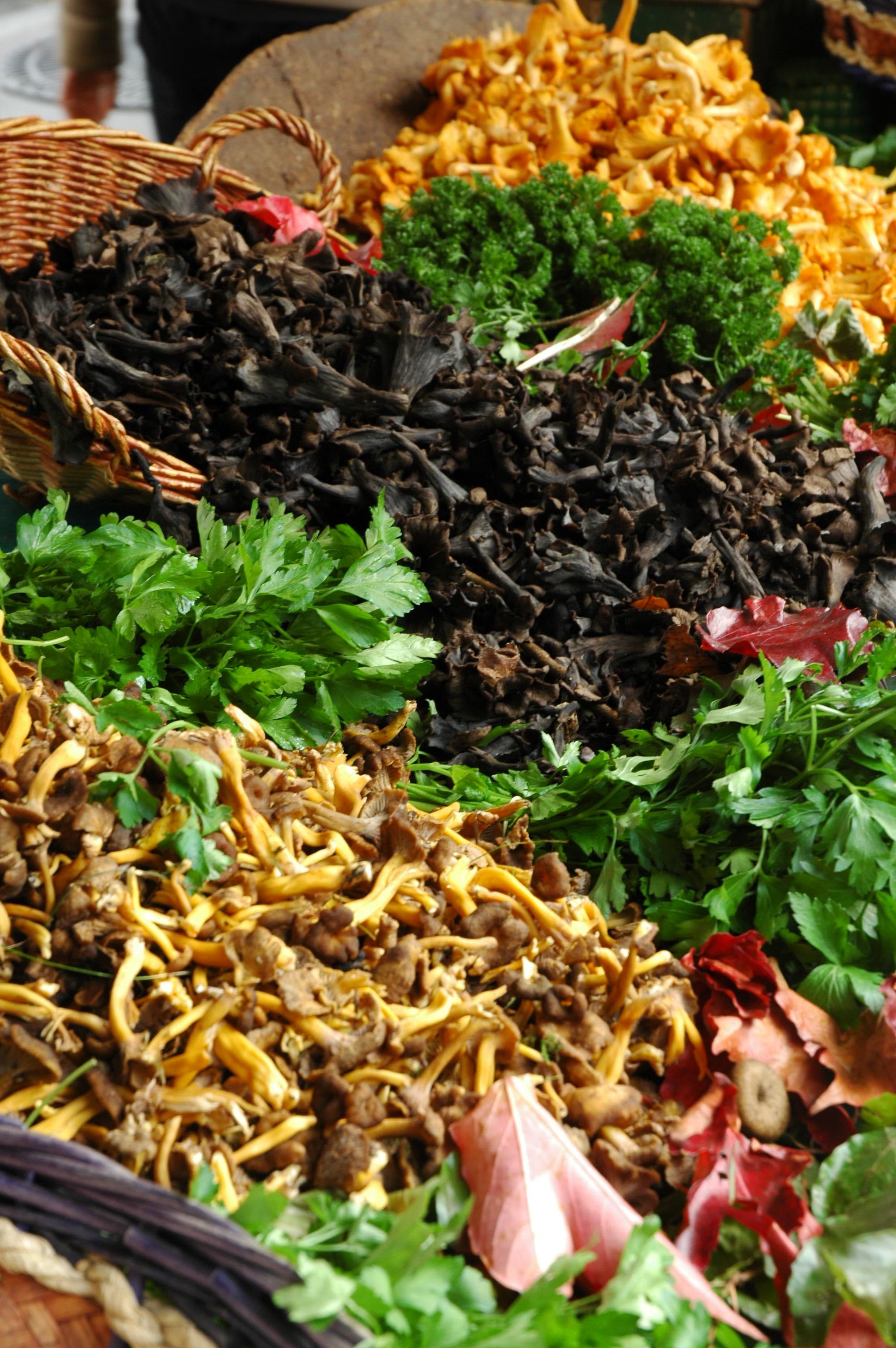 This salad contains two of my favorite ingredients—white asparagus and wild mushrooms. If the wild mushrooms happen to be chanterelles, even better. Honestly, there are few things that are more mouth-watering than the aroma of sizzling butter in a pan with sliced mushrooms cooking in it. Sometimes I'll cook a few mushrooms to add to a green salad or on some toast with a piece of goat cheese. I love their earthy flavors. White asparagus have an herbaceous quality to them. They balance the rustic qualities of the mushrooms in this salad. It's a dish I look forward to every spring as we emerge from winter.
Serves 8 people
2 lbs. white asparagus — carefully peeled, tips cut off, and stems cut on a bias in 1-inch pieces
2 shallots — peeled and finely sliced
1 ½ lbs. assorted wild mushrooms — cleaned and sliced
1 tablespoon butter
1 teaspoon mustard
3 tablespoons olive oil
1 tablespoon vinegar
1 bunch chives — finely chopped
Salt and pepper
Place the asparagus in a steamer or in a large pan of lightly salted boiling water and cook for 6-7 minutes until just al dente. Remove from the steamer (or pan), drain and set aside.
While the asparagus are cooking, pour a little olive oil into a large skillet placed over medium-high heat. Add the shallots and cook until just golden, about 3 minutes. Add a tablespoon of butter and then the sliced mushrooms. Cook until golden brown. You may have to cook the mushroom in batches, adding a little butter with each batch.
Combine the mustard, olive oil and vinegar in a large salad bowl and whisk until you have an emulsion. Add in a pinch of salt and some black pepper. Place serving utensils over the vinaigrette and then add the cooked asparagus, mushrooms and chives to the bowl, on top of the utensils. When you are ready to serve, toss the salad carefully and divide among 8 plates.