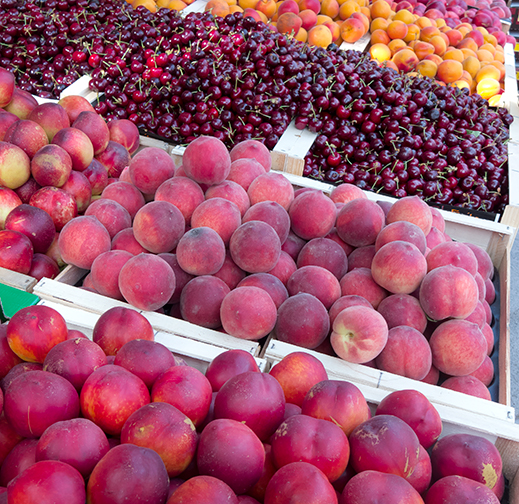 WHITE PEACH CARPACCIO
Serves 8 people
8 white peaches – thinly sliced
Juice and zest of 1 lemon
½ bunch mint – leaves finely julienned
½ pint strawberries
½ pint raspberries
1 teaspoon powdered sugar
Place the thin slices of white peach on a serving platter in concentric circles. They will look like a giant flower.
Squeeze the lemon juice all over the peaches and sprinkle the lemon zest all over the 'petals'. Sprinkle the mint leaves all over the peaches and set aside.
Place all the berries and powdered sugar in a blender or food processor and puree until smooth. Place in a small serving bowl and refrigerate.
Serve the carpaccio on dessert plates. Offer the berry sauce on the side.
This is yummy with lemon cookies or lemon shortbread.