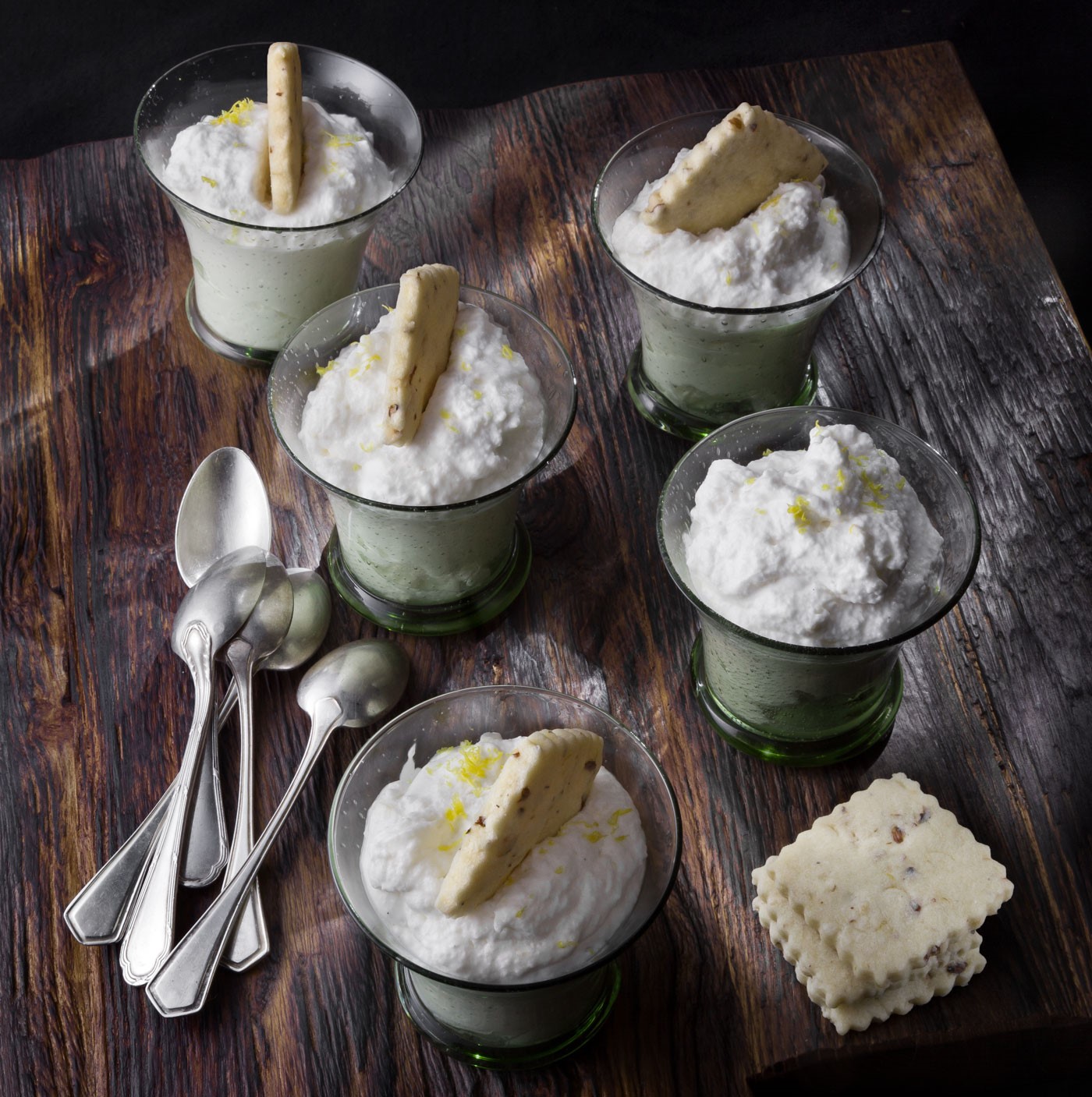 Lightly whipped cream + crème fraîche + whipped egg whites, vanilla and a touch of sugar + lemon juice = a little bit of heaven in a bowl.
Serves 8 people
12 oz whipping cream
3 oz (1/3 cup plus 1½ tablespoons) sugar
Zest and juice of 2 lemons
6 oz crème fraîche
½ teaspoon vanilla paste or pure vanilla extract
3 large egg whites
In the bowl of a standing mixer, whisk the cream until it begins to thicken. With the machine running, gradually add the sugar, lemon zest and juice, until the cream is nice and thick. Use a rubber spatula to gently fold in the crème fraîche and vanilla.
In a separate bowl, whisk the egg whites until they form soft peaks. Gently fold the egg whites into the cream base. Spoon the mixture into eight glasses or bowls and refrigerate for 2 hours. Serve with salted shortbread biscuits.