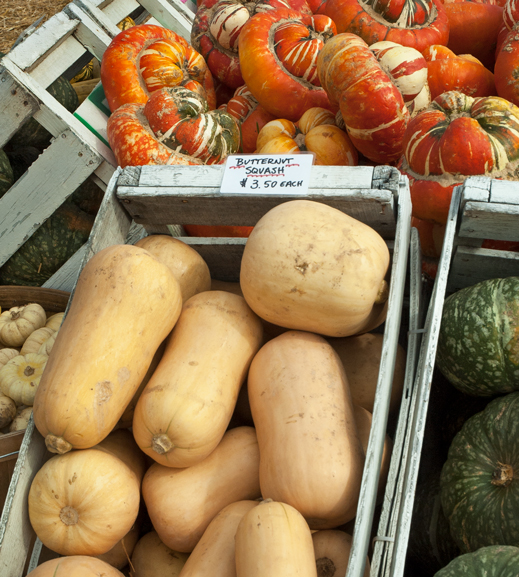 Serves 6 – 8 people
1 large or 2 medium butternut squash—halved and seeded
Olive oil
1 large onion—thinly sliced
5 1/2 cups vegetable stock
Salt and pepper
3 tablespoons Greek yogurt or creme fraiche
2 tablespoons chives—chopped
Preheat oven to 425 degrees.
Brush a little olive oil on a baking sheet and place the squash cut-side down. Bake until tender, about 45 minutes. When cool enough to handle, scoop the pulp out of the shell. You should have about 6-7 cups of pulp.
Pour a little olive oil into a large saucepan placed over medium heat. Add the sliced onions and cook until soft and translucent, about 5-7 minutes.
Add the squash pulp and vegetable stock and simmer for 15 minutes.
Use an immersion blender to puree the soup or puree it in a blender or food processor. Season with salt and pepper to taste.
Ladle into warm soup bowls. Add a spoonful of greek yogurt or creme fraiche with some chopped chives in the middle of the bowl.