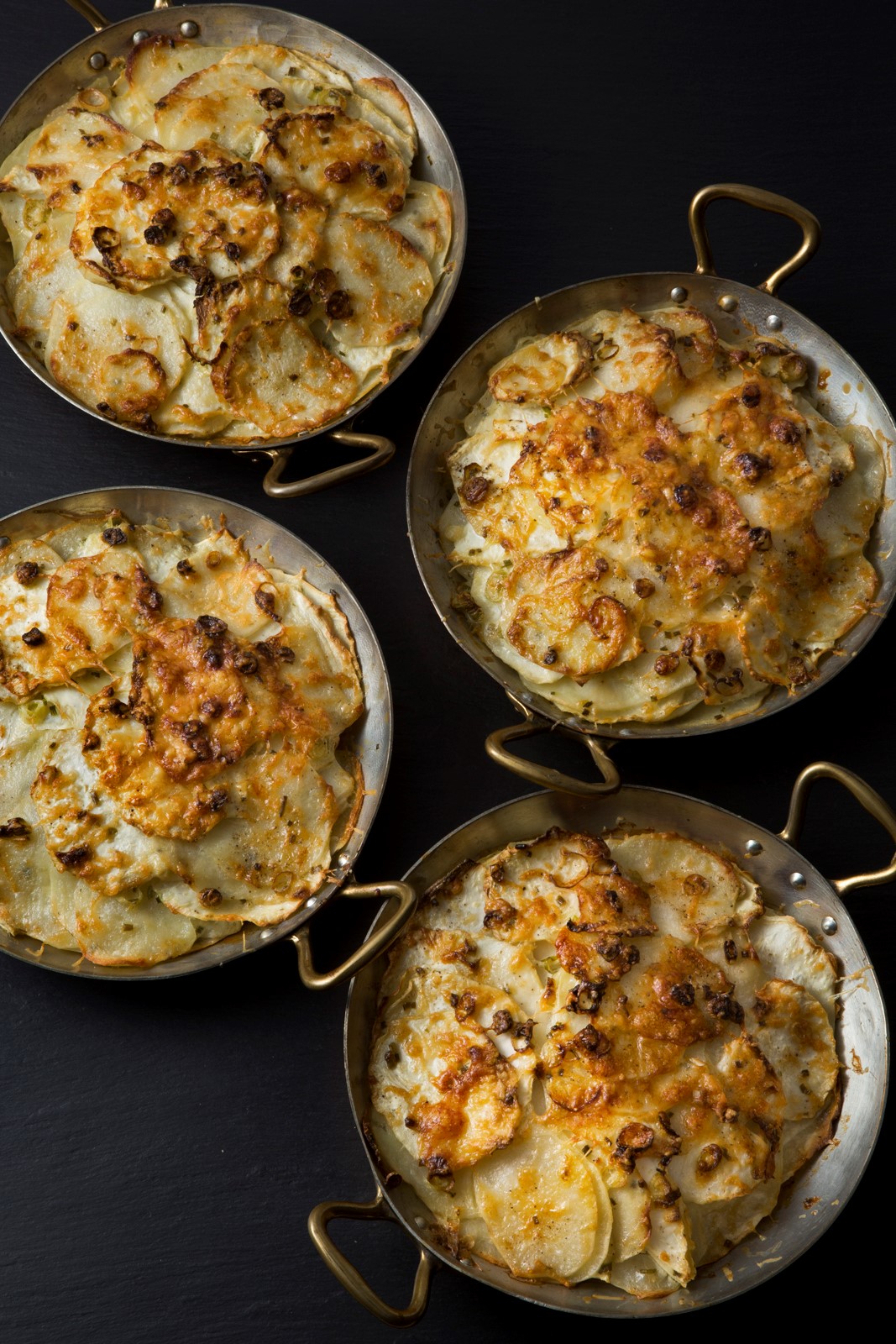 Serves 8 people
8 oz crème fraîche
1½ cups cream
Salt
Pepper
2 lbs potatoes (russets or Yukon golds) — peeled, very thinly sliced on a mandolin
2 lbs celeriac (celery root) — peeled, very thinly sliced on a mandolin
3 tablespoons finely chopped chives
3-4 green onions — finely sliced
4 oz Gruyère, cheddar or other hard cheese — grated
Preheat the oven to 375 degrees.
In a large bowl, whisk together the crème fraîche and cream. Add a good pinch of salt and 5-6 grinds black better and whisk once more.
Add the remaining ingredients to the bowl and mix well. The easiest way to do this is with your hands. It's a little messy, but fun!
Layer the well-coated potatoes and celeriac slices in a large gratin dish or individual gratins, slightly overlapping them.
Bake for 35-40 minutes or until the vegetables are tender and the top of the gratin is golden brown. Remove from the oven and let rest for 5 minutes before serving.