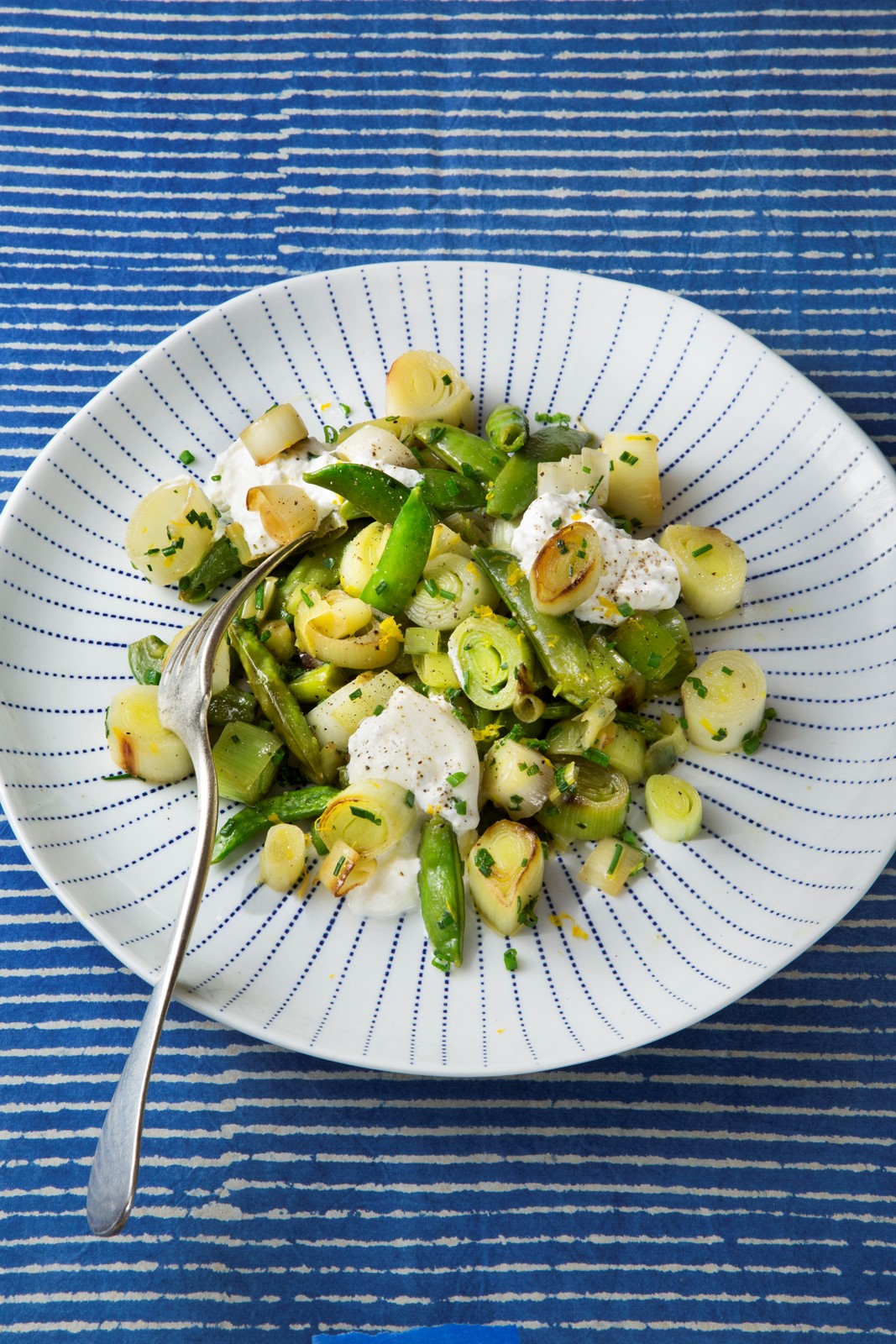 Serve 8 people
Olive oil
4 leeks – rinsed, end trimmed and cut into ½-inch wide disks
1 lb snap peas – cut into ½-inch wide pieces on a bias
1 bunch chives – finely chopped
Zest and juice of 1 lemon
1 fresh burrata
Lemon olive oil
Salt and black pepper
Pour a little olive oil into a large skillet placed over medium-high heat. Add the leeks and cook for 3-4 minutes, stirring frequently. Add the snap peas and cook for another 3-4 minutes. The snap peas should be al dente.
Whisk together the lemon zest, juice and ¼ cup olive oil in a large salad bowl. Add a pinch of salt and 4-5 turn of black pepper and whish again. Place salad utensils over the vinaigrette. Place all of the vegetables on top of the utensils and sprinkle with the chives.
Just before serving roughly tear the burrata and dot it over the salad. Toss to combine the ingredients and serve immediately.