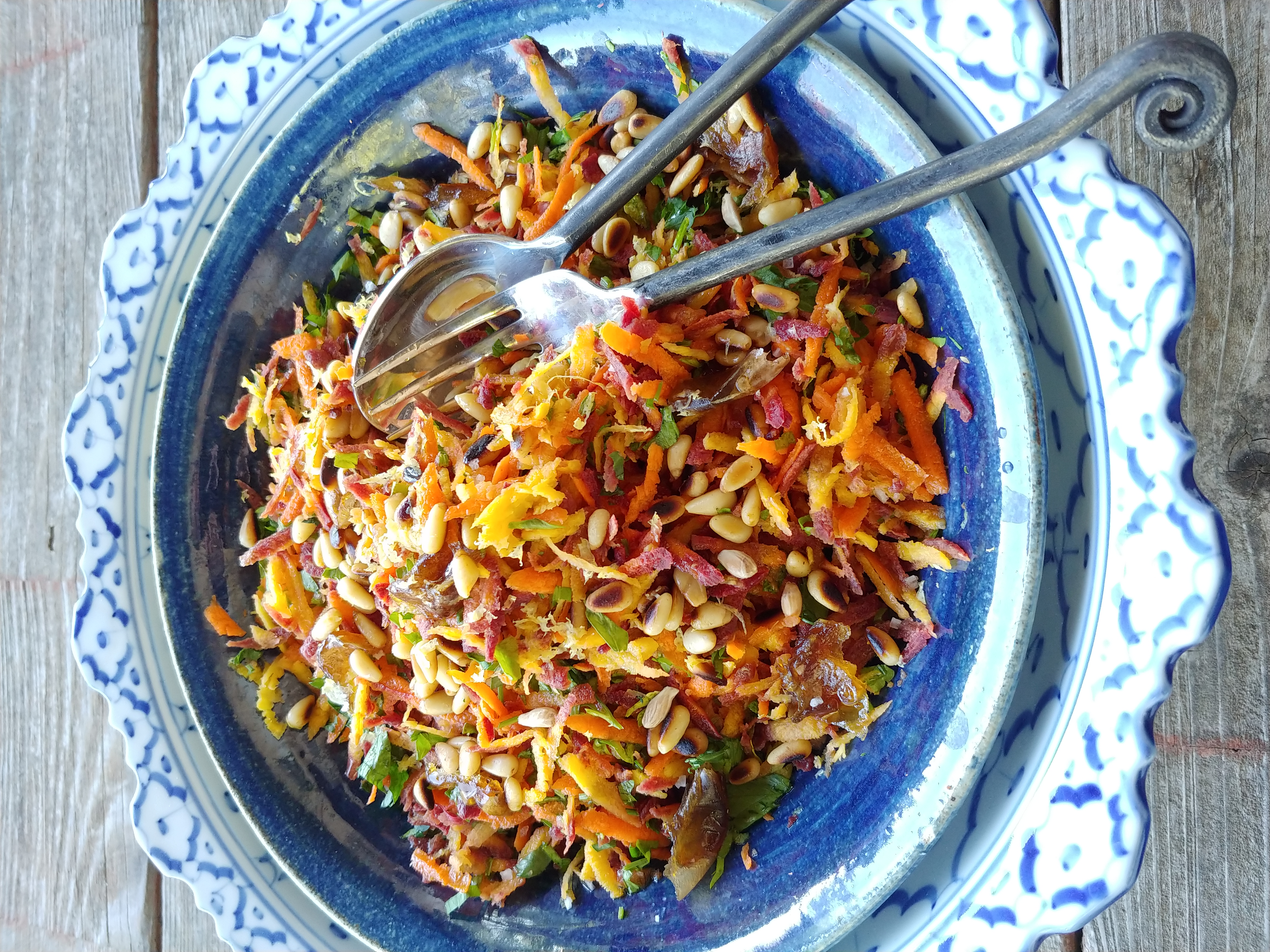 This is a jazzed-up version of the simplest of salads, one I used to eat in France as a small child. Salade de carottes râpées. Basically, grated carrots, lemon juice and olive oil. My grandmother made this salad for my brother and me all the time. It's also ubiquitous bistro fare, a simple national dish that anyone growing up in France knows well. American Food writer and Parisian transplant, David Lebowitz, wrote a blog post about this salad stating that one should refrain from messing about with the original. However, when I spied these rather extraordinary, elegantly tampered, multi-colored carrots at the market, I couldn't resist a little tinkering with the recipe. I like to think my lovely grandmother would have approved.
Serves 8 people

2 lbs fresh, assorted multi-colored carrots – peeled and grated (use a box grater)
¼ cup olive oil
Juice and zest of 2-3 lemons
2 tablespoons parsley – finely chopped
1/3 cup toasted pine nuts
8 dates (Barhi or Medjool if possible) — pitted and chopped
Sea salt
Black pepper
Place the carrots in a large salad bowl. Drizzle the olive oil, lemon juice and zest over the carrots. Sprinkle the parsley, pine nuts and dates over the carrots and add a large pinch of salt and 7-8 grinds of pepper. Toss well to combine at least 10 minutes before serving.