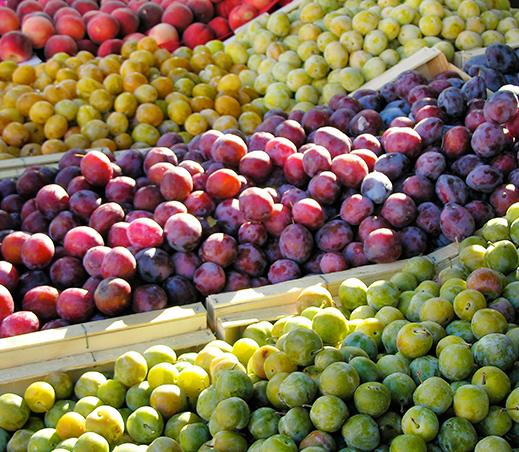 SAUTÉED PLUOTS
Pluots are also wonderful sautéed in a pan with a little butter, a pinch of cinnamon and a little brown sugar. The juice from the fruit caramelizes in the pan. Served warm with some vanilla ice cream this makes a quick and easy summertime dessert.
Serves 8 people
1oz butter
¼ teaspoon cinnamon
1 tablespoon light brown sugar
16–20 pluots—quartered
Fresh mint—chopped
Place the butter in a large skillet over medium-high heat. When the butter is foaming add in the cinnamon and sugar and stir for 1 minute. Add in the pluot quarters and cook for 5-6 minutes – they should be slightly caramelized. Serve warm with the chopped mint on top and some vanilla ice cream or fresh cream alongside.